LEATHER APRON
EMBROIDERY
Leather Apron Embroidery is easiest and most popular way to personalise your leather apron. It's ideal for reproducing anything from a simple one colour logo to complex multi coloured designs. Hard wearing, embroidery lasts the test of time better than any other branding process. With no minimum order and a low set-up cost it's first choice for most of our customers.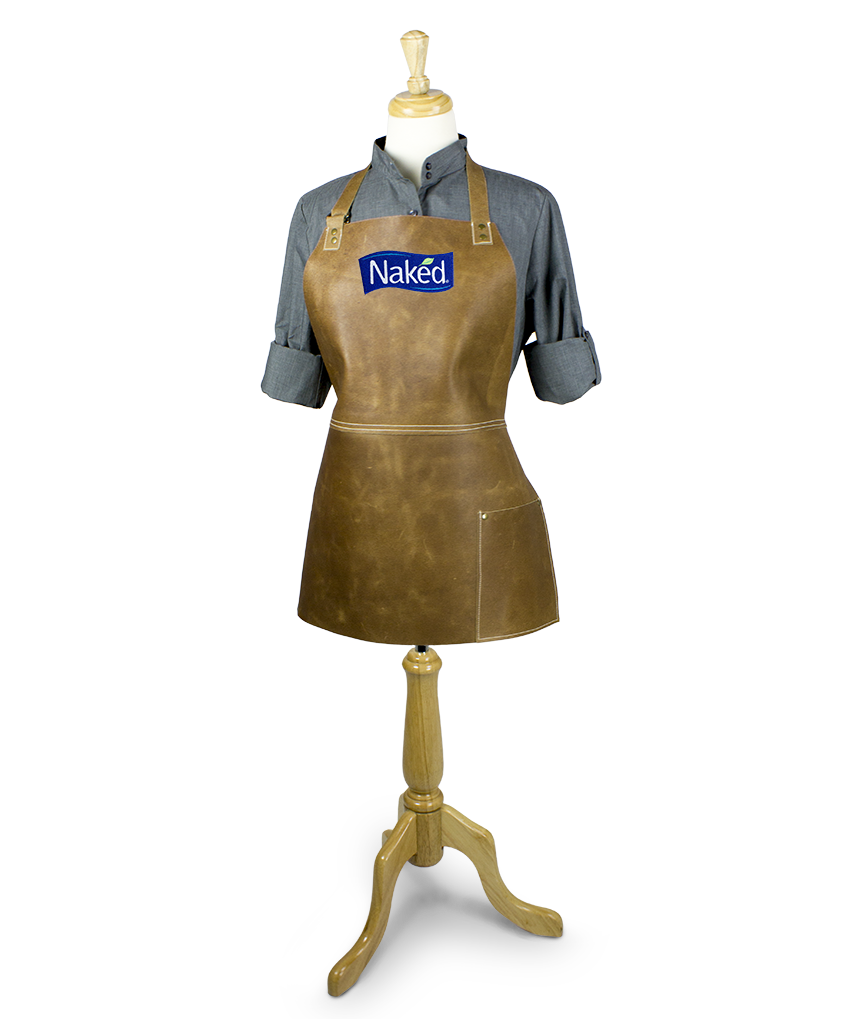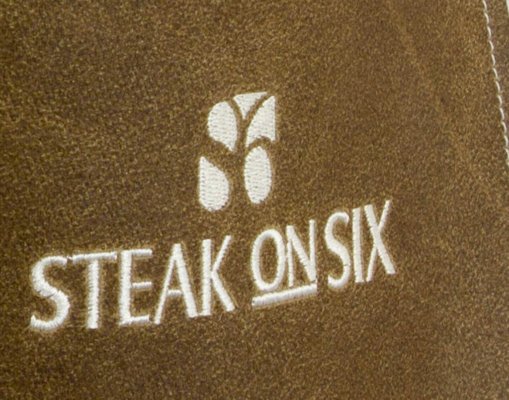 Custom Branding
Logos can be embroidered using your own corporate colours from our huge selection of threads.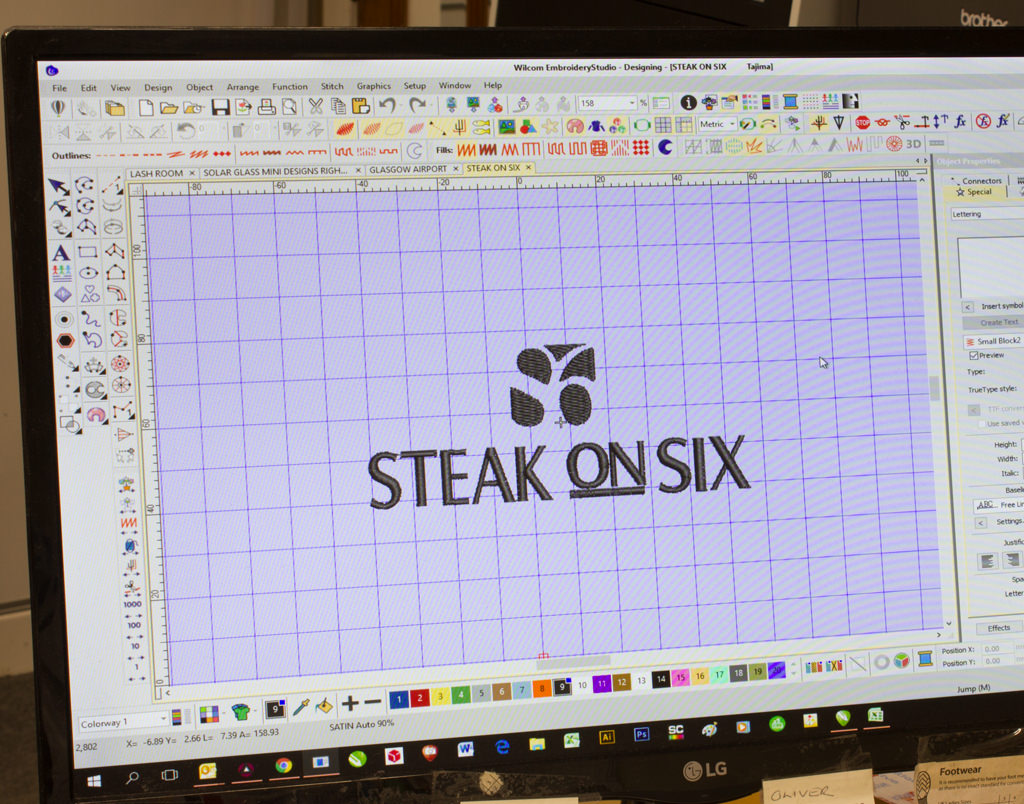 Newest Technology
Our state of the art embroidery machines and software are more than capable of recreating your embroidered logo.
The process is very simple. After you send us a copy of your logo our Design Department will supply you with a mock-up of your finished apron. When the design is agreed your logo is transformed into a embroidery design template from which a sample is then produced, photographed and sent to you for your approval. Once authorised we can then proceed and manufacture your aprons. It's a method we have performed thousands of times and is a proven and effective way to get your design right first time.
Kylemark always invests in the newest equipment so every customer can be confident that they will get the best quality. Using state of the art Tajima Embroidery Machines you can be sure we have the best technology for the job.