MAKING LEATHER APRONS
At Kylemark we pride ourselves in the making leather aprons. All hand crafted you can be sure of the excellence and quality of our product every time.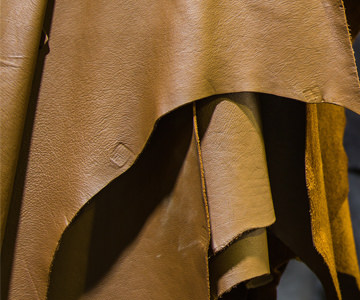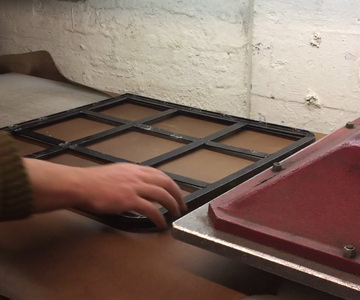 AT THE TANNERY
When the tannery receives the raw British Bull Hides they process the leather and Eco-friendly veg tan the hides.
After this the hides are individually die-cut to ensure uniformity and quality. If this is for a bib apron both panels are usually cut from the same hide to keep a coherent colouring shade.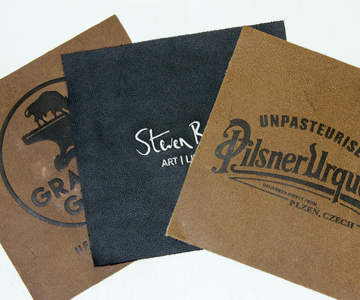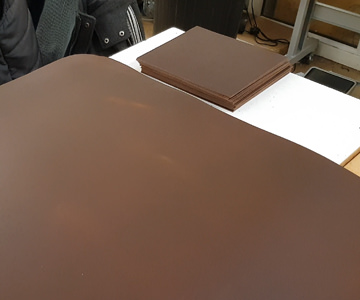 AT OUR FACTORY
First, any embroidery or embossing that's needed is applied to the individual panels or pockets before we can start assembling the aprons.
The components are then brought together for a quick and easy assembly making sure each individual panel, pocket, strap or halter is the same shade and quality.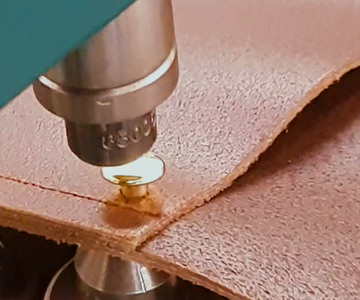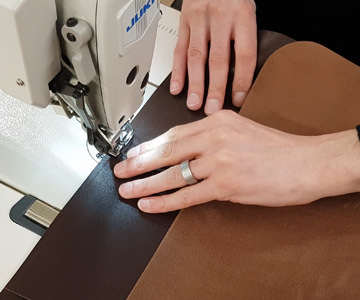 ASSEMBLING OUR APRONS
All leather apron panels, pockets and halters are sewn together by our skilled time served machinists who have years of experience.
Studs are added to halters, straps and pockets. These metal rivets ensure strength at stress points and help with the longevity of the product.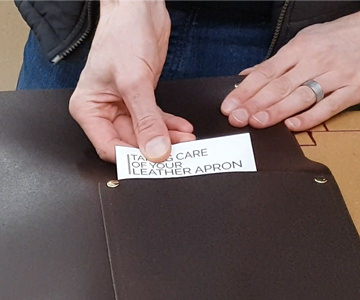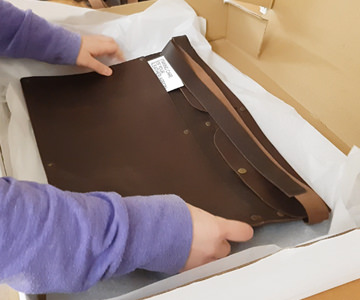 PACKAGING & DELIVERY
Care instructions are added and again the product is checked for quality and errors. Local delivery is by our own driver or if further afield by carrier, 24hr DPD.